"In the City of No Children" by Michael Schmeltzer
In the City of No Children


Her open palm —
a map of panic.
Beneath the surface a sewer of nerves
fevers the flesh. Flushed,
the mother wipes her forehead
and calls out the name
of her daughter.
The name
of her daughter
echoes like leather
to a slaughtered cow.
~
The mother claws
the middle of her palm
until blood like a divination
guides her onward.
A thin dog tugs on a scarf. The black cloth
rips, mimics
the sound of a struck match.
Delirious, the mother spins
as if the sound of a fire lit
were the voice
of her child
rising from the wreckage.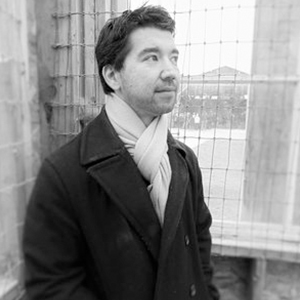 Michael Schmeltzer was born and raised in Yokosuka, Japan, and eventually moved to the U.S. He is the author of the collaborative nonfiction book, A Single Throat Opens (which can be described as part memoir, part lyric exploration of addiction), and Blood Song, a Washington State Book Award finalist in poetry. He is the president of Floating Bridge Press in Seattle and can be found procrastinating on Twitter @mschmeltzer01 .