"There Were Plenty" by Naoko Fujimoto
There Were Plenty

Sister and I took a toy boat out to the beach;
in a cluster of puddles and vacant crow-shells.
I asked Father, "Where is the white sand?"
He said, "This is a fisherman's beach."
Dried octopi lined weathered nets. Some were grilled.
He opened a beer and sat with the fishermen's wives.
Sister and I climbed the embankments. Stones
trundled in our sandals with beetles likeblack thumbs without nails.
"Mr. Kuro is on board!" I screamed.
The boat sailed straight. After two waves, it flipped.
A beetle's legs balanced as if on a rising sea staircase.
"The first funeral," Sister said.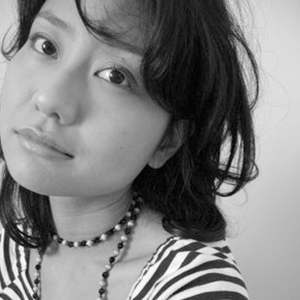 Naoko Fujimoto was born and raised in Nagoya, Japan. She was an exchange student and received a BA and MA from Indiana University. Her recent publications are in Prairie Schooner, Hotel Amerika, RHINO, Cream City Review, and many other journals. Her first chapbook, Home, No Home, won the Oro Fino Chapbook Competition at Educe Press. Another short collection, Silver Seasons of Heartache, was recently released by Glass Lyre Press. She is working on her graphic poetry collection, which will be published by Tupelo Press. She is currently a RHINO fellow.